News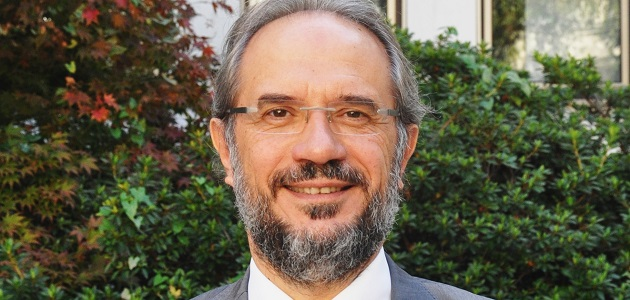 But what happens to them? Joël Courtois presents his new challenges through entrepreneurship

View 812 once
Joël Courtois, former director of EPITA for nearly 25 years, shares with us his new challenges in entrepreneurship.
Joel, you were director of EPITA for 25 years. During the end of your mandate, you accompanied the establishment of EPITA on the Campus Cyber de la Défense. After this extremely rich career in the world of education, you decide to embark on the entrepreneurial adventure, creating the company "P4S" with 3 other founders. What motivated this choice?
?
EPITA has been, and will remain, a great adventure!
Working in a school is already a fantastic experience in itself, but within EPITA, it takes on yet another dimension.
Imagine meeting high school students, and sometimes even middle school students, accompanied by their families, at a fair or an Open Day, whose eyes you are going to make shine thanks to the promises of digital technology, and that you find yourself 5 or 10 years later with incredible jobs that go beyond their expectations!
Imagine the motivation of teachers and researchers who participate in the creation of this new digital world!
Also imagine administrative teams so committed to the success of this great educational project!
It is a constantly renewed mutual enrichment, even if the difficulties are very numerous... for all parties.
It is also an environment where one remains eternally young (admittedly avoiding looking at portrait photos with a 25-year gap anyway…) and so, after having accompanied so many Epitéennes startups, the temptation was strong to join this large French Tech community.
Can you tell us about the concept of P4S?
A breakthrough innovation in the field of cyber and communications!
If I try to sum up more than 10 years of research work carried out by teacher-researchers from ISEP, EPITA and the Institut Polytechnique de Paris, we have designed "SOFTLESS" communication tools. that is to say where all the network software (protocols, ciphers, monitoring, etc.) has been transformed into hardware, and this while keeping the total agility of evolution and configuration of the software! Incredible, right?
In fact, we use off-the-shelf FPGAs, a well-proven technology, but for which protected (IP) bricks have been developed over the years.
This makes it possible to offer 100% French communication environments, with unrivaled processing speeds (no more DDoS, etc.), a maximum level of cybersecurity and compliant with all standards and protocols, at unbeatable prices and finally with sobriety. energy and environmental remarkable!
Was it the technical or human challenge that motivated me?
This technology is revolutionary!!! Go a thousand times faster than existing equipment! Integrate all security standards and protocols using almost 100% of network bandwidth! Collapse manufacturing costs and energy consumption of equipment! Guarantee cybersecurity but also sovereignty! Yes, of course the technical challenge is exciting. But it is also a human adventure with researchers and students from EPITA!
What are your ambitions ?
Position our Softless technology both in traditional telecommunications equipment (switches, firewalls, etc.) for all types of companies, as well as in sensitive industrial equipment (defense, transport, etc.), or health, administrations or even IoTs. Industrial partnerships are being prepared to achieve these objectives because the performance of this technology in terms of speed, safety and security as well as energy sobriety meet the expectations of all these sectors.
What are the upcoming P4S events not to be missed?
The official announcement of the Softless technology will be made at FIC 2023 in Lille on April 5, 6 and 7!
You are all welcome on our stand with demos that will surprise you! You can also attend our MasterClass on April 6 from 10:30 a.m. to 11 a.m.
We will then announce further developments in our product ranges later in the year.
What messages would you like to convey to the EPITA Alumni community?
First of all, that I will never leave the community of Epitéennes and Epitéens! We have shared so many emotions and overcome so many obstacles together during all these years that I will remain in solidarity with all the adventures that you will want me to discover.
For that of P4S, which I am leading today, you can come and join us either by entering the company through the capital (Air BSAs are available until the end of April at a particularly attractive rate and with a real Unicorn growth challenge!), either by joining our team (we recruit different profiles) or through partnerships with your companies
.
With EPITA, we have built the most beautiful of digital schools. So let's be proud of it and let's all continue to contribute to its development and its influence in France and internationally!
Thank you all for these fantastic years!!!

P.S. And don't forget to eat berries…
---
9
I like